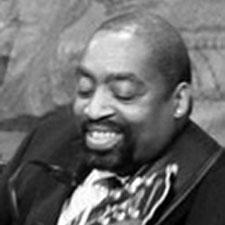 Dr. Wayne Goins
Dr. Wayne E. Goins, owner of Little Apple Records, was born and raised in Chicago, Illinois, and is a versatile jazz guitarist who loves the West Coast cool style. He also plays blues, funk, reggae, and rock. He has recorded over twenty albums for Ichiban Records, and has toured extensively throughout Europe. His music has been performed on Broadway, with Pearle Cleagge in the play "Blues For an Alabama Sky," and his guitar work was used for August Wilson's hit Broadway play "Seven Guitars."
He is currently an Associate Professor and Director of Jazz at Kansas State University, where he conducts three big bands and teaches combos, jazz improvisation courses, jazz history class, private guitar and electric bass instruction. Goins completed his Ph.D. at the Florida State University. He has teaching experience in Boston, Chicago, and Atlanta, where he conducted jazz ensembles and taught guitar at Morehouse College, Emory University, and Kennesaw State University.
Dr. Goins is an active researcher and lecturer in the field of music education, and presents his works across the country and throughout the globe. He has written three books on jazz: "Emotional Response To Music: Pat Metheny's Secret Story," "The Jazz Band Director's Handbook: A Guide To Success," and "A Biography: Charlie Christian, Jazz Guitar's King of Swing." All three books are published by The Edwin Mellen Press.
Dr. Goins writes regular columns for Jazz Improv magazine, where he has written feature articles on Bobby Watson, Charlie Christian and Count Basie Orchestra guitarist Will Matthews. "Neither scenery nor intricate lighting is required when a singing actor of his caliber takes the stage…" Chicago Sun Times.
Horace Grigsby
Horace Grigsby is one of Houston's musical treasures – a great jazz singer in the tradition of Joe Williams, Billy Eckstine, and Nat "King" Cole.
Born in Houston, Horace sang in vocal groups in high school where he heard some of the great jazz bands of the late forties and early fifties before joining the Marine Corps. Stationed in Hawaii, Horace frequented the jazz spots, heard some of the great touring singers and began to sit in with the bands. After 12 years in the Marines, Horace relocated to Los Angeles in the early 1960's and began to make the scene as an up and coming jazz singer, singing with the Gerald Wilson Big Band among other groups.
Returning to Houston in the late 1960's, Horace continued to develop his great ballad style and swinging scat renditions alongside such Houston notables as Arnett Cobb, Jimmy Ford, Don Wilkerson and the Cedric Hayward Big Band. He met his frequent collaborator and accompanist Bob Henschen in the early 1970's playing in Houston trumpeter Tex Allen's United Nations Sextet. Horace and Bob have been playing great jazz together ever since, including recording Horace's debut CD "At Last" several years ago. Over the years, Horace has performed at jazz festivals in the United States and Europe, and has continued to be a legend on the Houston Jazz Scene.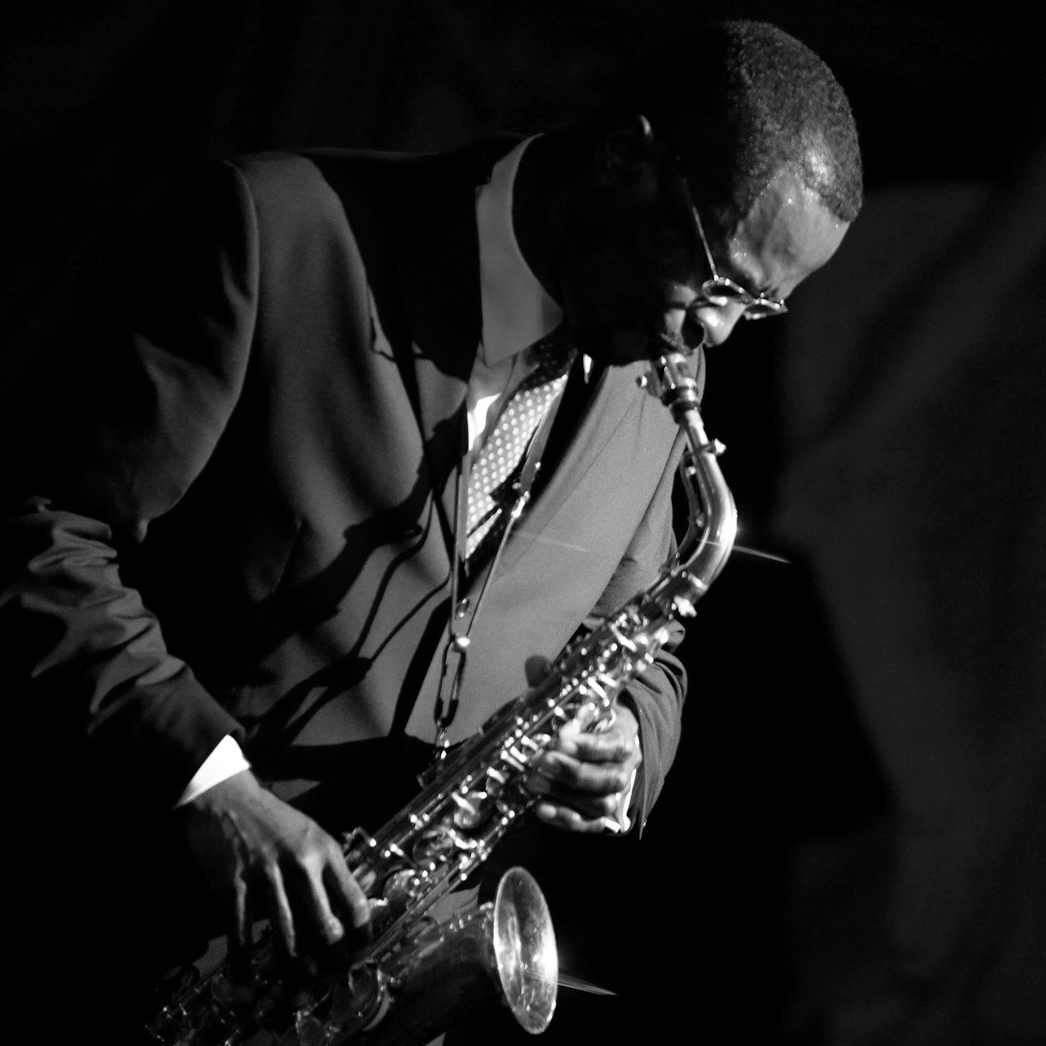 Mark Gross
Mark Gross swings and sings with soul and rhythm along today's jazz vanguard. He constantly pushes the music forward, while staying true to the elements of the classic sound. Mark Gross has recorded with over 40 notable jazz recordings, including two Grammy-winning projects by the Dave Holland Big Band – "What Goes Around" on ECM Records, and "Overtime" on Dare 2 Records. To date, Mark has recorded 2 CD's under his own name – "Preach Daddy" on King Records and "Riddle of the Sphinx" on J Curve Records. He will record his next DC in 2011 with Jazz Legacy Productions..
His consistently professional musicianship has led to live and recorded efforts with many of his fellow pacesetters in jazz music. Mark has toured the world with the Mark Gross Quartet, Philip Harper, Winard Harper, Nat Adderley, Dave Holland, Mulgrew Miller, Nicholas Payton, Delfeayo Marsalis, Dizzy Gillespie, Nancy Wilson, Jimmy Heath, Dizzy Gillespie Alumni Big Band, Village Vanguard Jazz Orchestra, Tom Harrell Big Band, Duke Ellington Orchestra, Frank Foster and the Loud Minority, Charles Mingus Big Band, Freddie Hubbard, Donald Harrison, Mark Whitfield, Joe Dukes, Captain Jack McDuff, Joe Chambers, Neal Smith, Cyrus Chestnut, Regina Carter, Lionel Hampton, Stephon Harris, Walter Booker, Buster Williams, Jimmy Cobb, Don Braden, Vincent Gardner, Lenora 'Zenzalai' Helm, Marlon Saunders, SEPIA, and Jann Parker, to name a few.
Mark has numerous Broadway performances to his credit, including: "Five Guys Named Moe", "Kat and the Kings", "Apartheid", "Swing", and he also appeared in Spike Lee's major motion film, "Malcolm X".
Mark credits his prolific sound to the rich appreciation for Gospel music that resounded through his parent's Baltimore home. His father was the Pastor of his hometown church Mt. Zion C.O.G.I.C. up until his passing February 1, 2007. After developing his interests in classical music at the Baltimore School for the Arts, Mark studied at Howard University and Berklee College of Music, where he received his Bachelor of Arts in Music Performance. Upon graduation in 1988, Mark Gross began his professional musical caravan in JAZZ. For additional information, please visit www.markgrossmusic.com
Bob Henschen
Bob Henschen is one of Houston's finest jazz pianists. He played in the famed University of North Texas One O'Clock Lab Band in the 1960's and toured with the Buddy Rich Big Band in the 1970's.
Returning to Houston, he has backed up some of the best names in jazz, including Dizzy Gillespie, Freddie Hubbard, Joe Wiliams, Anita O'Day and Eddie Harris, as well as Houston greats, Arnett Cobb, Don Wilkerson and Jimmy Ford. Since the early 1970's, he has worked and recorded with legendary jazz vocalist Horace Grigsby.
Bob's trio performs regularly at Houston's best jazz venues and has recently released a CD: "Bob Henschen Trio: Live at Cezanne." Bob also teaches in the jazz studies programs at Texas Southern University and Houston Community College.
Dr. Dan Karp
Dr. Dan Karp has been playing piano professionally since 1963. He grew up in Boston and is a graduate of the Boston Latin School and Harvard College where he started out thinking he would major in music but switched to psychology and pre-med. Dr. Dan graduated from Duke Medical School and now serves as Professor at M.D. Anderson Cancer Center as well as the Clinical Translation Research Center in the unit specializing in the development of new cancer drugs.
Dr. Karp has been known for over a decade as an exemplary medical professional. Women's Magazine named him the Best Doctor for Lung Cancer. He is also one of the foremost oncologists in the State of Texas.
His mother was his first music teacher. At age 7 he first began playing with a local instructor. He built a lasting relationship with Mr. Phil Saltman, a Boston radio and television personality until the time of his passing at age 90. Dr. Dan has arranged music for Rhonda Liss, educator and singer known in the United States, Canada, and Europe. He started a jazz trio patterning themselves after the work of Bill Evans. He began a close relationship with the Bill & Bo Winiker Orchestra with whom he performed for more than 35 years. Since moving to Houston, he has been a featured performer at Cezanne, known as one of the top American jazz clubs, and at the 9th Annual Kemah Jazz festival.
He has released three CD's: Songs for My Father, his Houston debut live CD, Standard Fare (from Little Apple Records) with Dr. Wayne Goins at the Municipal Arts Center - Kansas State University at Manhattan, Kansas and My Days in the Sun, an Andrew Lloyd Webber tribute CD released by Divas World Productions.
Derrick Lewis
Derrick Lewis has worked locally with Arnett Cobb & the Mob from 1979-1989 touring internationally with the group in '87 and '88. Derrick also worked locally behind various jazz artists during that time including Fathead Newman, Cleanhead Vinson, Dizzy Gillespie, Milt Larkin, George Cables, Pharoah Sanders, Jimmy Ford, I.H.Smalley, Jewel Brown, Mickey Moseley, and other greats. Derrick's performance credits included the Great Caruso Dinner Theater and various restaurants and bars.